Early Settlers
In 1517, Francisco Fernandez de Cordoba discovered the Yucatan Peninsula which laid the groundwork for Conquistador Hernando Cortez's conquering of the Aztec Empire. The Aztec empire remained under colonial control for the following 300 years.
In 1810, Mexico revolted and began to fight for their independence. By 1821, Spain's current viceroy signed the Treaty of Cordoba which finally acknowledged Mexico as an independent nation.
Mexican Migration
The Mexican American war, fought between 1846-1848, was a war over land. Prior to the war and the 1848 Treaty of Guadalupe Hidalgo, Mexicans used a good amount of the land in Texas, California, and New Mexico. This treaty allowed America to expand their territory over 520,000 square miles.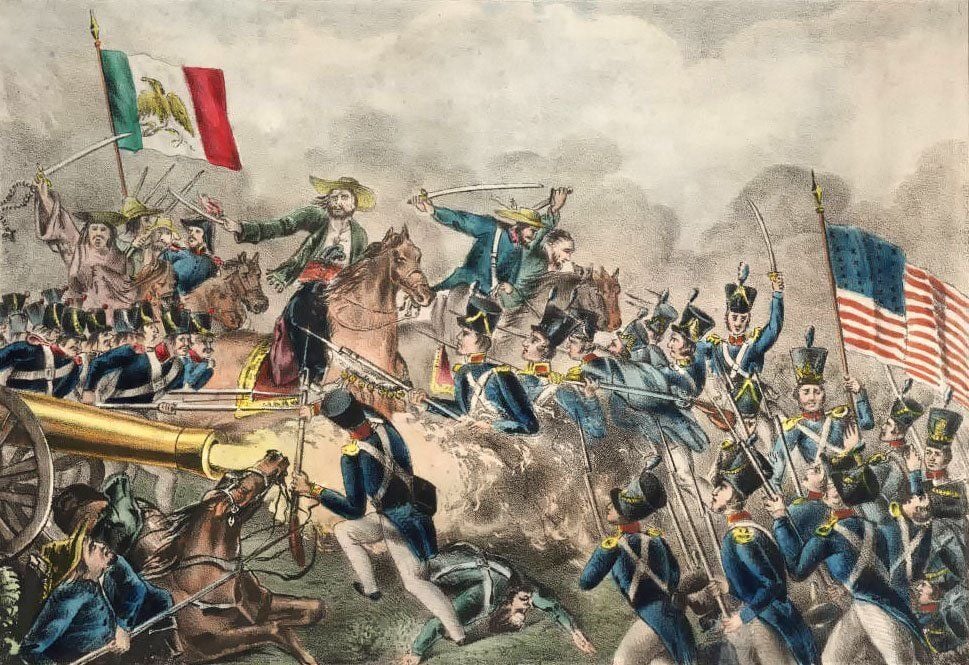 Mexican migration to the United States was initiated in 1849 by the discovery of gold in California and then copper mining during the 1860s in Arizona. This was followed by a number of agricultural opportunities in Texas.
During this time, immigration numbers were relatively low in comparison to the years to come. Approximately 500,000 people of Mexican descent lived in the U.S. by 1900.
The increase in immigration rates during the 20th century was primarily caused by a number of different events, but the principal reasons for the migration were for better opportunities and stability in the United States.
Originally, the majority of Mexican immigrants settled in California, Arizona, New Mexico, and Texas for the agricultural job opportunities. However, during World War I when there began to be a rise in Industrialization, people started moving to other states for railroad and factory jobs that supported the war. Some of the most popular factory jobs included those in the munition, steel, and automobile industries.
When Mexicans began moving to these major cities for work, many people linked this migration with the reason for the increase in violence and crime rates in the surrounding areas.
This incorrect association is what helped lead to the creation of the Border Patrol in 1924.
In the beginning, Mexican immigrants were mainly men who came to the U.S. in search of work. These men would then send the money they made back home to their families. Between 1929-1936 the Mexican Repatriation occurred. This program, initiated in the U.S. during the Depression because of the scarcity of jobs, sent more than a million people of Mexican ancestry back to Mexico. Approximately 60% of the one million sent home were U.S. citizens.
After the 1960s, the number of undocumented workers continues to increase annually in the U.S. due to job availability. Even though about 1 million people get deported annually, this number is still on a continuous incline.
Mexican American Civil Rights
In 1942, The Bracero Program welcomes millions of Mexican citizens to work in the U.S., this ends in 1964.
The Zoot Suit Riots were violent attacks in Los Angles, California that were caused by high racial tension in the area in 1943. Thousands of white servicemen went around to minority communities beating up primarily Mexican American youth and then stripping them of their Zoot Suits, loose fitting sweatpants cuffed at the ankles with long jackets containing padded shoulders. As law enforcement officials were called in, many of the victims were the ones wrongly arrested and sent to jail. These riots sparked the beginning of many racial protests.
In 1944, the Senator of New Mexico introduces the first Fair Employment Practices Bill which bans discrimination because of race, creed, or national origin. This bill fails but it is a predecessor to the Civil Rights Act of 1964.
1945 – Mendez v. Westminster was a civil rights case that set the precedent for Brown v. Board of Education. In his decision Judge McCormick wrote: "'[t]he equal protection of the laws pertaining to the public school system in California is not provided by furnishing in separate schools the same technical facilities, textbooks and courses of instruction to children of Mexican ancestry that are available to the other public school children regardless of their ancestry. A paramount requisite in the American system of public education is social equality. It must be open to all children by unified school association regardless of lineage."
The Chicano Movement (1960s)
Originally the word Chicano was used as a derogatory term to describe people of Mexican migrants, but this movement took this word and used it as a term for ethnic pride.
This movement highlighted issues such as the rights of farm workers, land restoration, education, voting and political rights, historical awareness and worked to correct negative stereotypes.
Many equate this movement to the Black Power movement.
Cesar Chavez and Dolores Huerta created the United Farm Workers Association which aimed to improve the working conditions and wages for migrants in 1965.
In 1968, the Mexican American Legal Defense and Education Fund was created to protect the rights of Latinos in the United States.
U.S. Department of Health, Education, and Welfare put out a statement saying students are not allowed to be denied access to educational programs because of the inability to speak English in 1970.
Bilingual education become more common in public schools because of the Equal Educational Opportunity Act of 1974.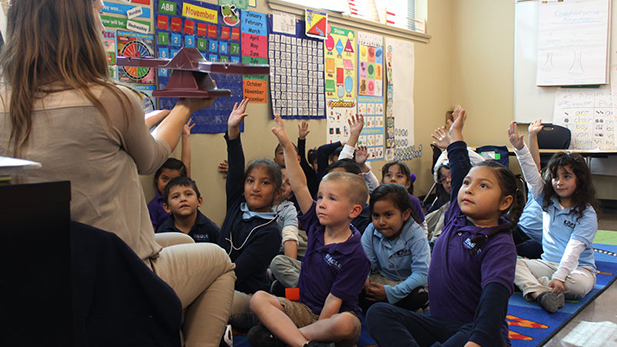 In 1986, Congress approves and President Reagan signs the Immigration Reform and Control Act. This act reformed the United States' immigration policy and gave Mexicans, and other immigrants, the opportunity to apply for a legal status.
Minuteman Project organizes anti-immigrant activities in the U.S. and along the Mexican Border in 2004.
In 2006, President George W. Bush reauthorizes the Voting Rights Act which reinstates bilingual ballots.
May 1, 2006, thousands marched for immigrant rights. Immigrants boycotted work, school, and other activities, such as shopping, to show the impact they had on America's economy.
Prominent Mexican American Figures
Romualdo Pacheco (1831 - 1899)
The first, and only, Hispanic governor of California. As governor, Pacheco served from 1877 to 1878, and from 1879-1882. In total, Pacheco spent more than 30 years of his life serving in different positions within the government.
Octaviano Larrazolo (1859 - 1930)
The first Hispanic to be elected to the U.S. senate. During his time in office, 1928-1929, Larrazolo worked to increase representation so that the country's political system would accurately represent the United States population. He also worked on state legislation that would not deprive people of Mexican descent the right to vote.
Benjamin Cardozo (1870 - 1938)
In 1932 Cardozo became the first Latino named to the Supreme Court.
Alicia Dickerson Montemayor (1902 - 1989)
A civil rights activist who was the first woman to serve as the Vice President General of the League of United Latin American Citizens (LULAC) and as an associate editor of the LULAC newspaper.
Frida Kahlo (1907 - 1954)
Considered one of Mexico's greatest artists. Later in her life, Kahlo became a political activist.
Silvestre S. Herrera (1917 - 2007)
A U.S. war hero who was awarded the Medal of Honor in 1945 for his heroic actions during World War II.
Romana Acosta Banuelos (1925 – 2018)
Under the Nixon administration, 1971 to 1974, Banuelos was appointed as the 34th Treasurer of the United States. This appointment made her the first Hispanic Treasurer of the United States.
Cesar Chavez (1927 - 1993)
Latino Civil Rights activist who used a non-violent and unionized approach to bring awareness to the problems Hispanic agricultural workers faced in their everyday lives. He is most known for changing the lives of many Hispanics, and for coining the phrase "Si, se puede."
Dolores Huerta (1930 - )
Labor leader and civil rights activist who cofounded, along with Cesar Chavez, the National Farmworkers Association or the United Farm Workers in 1962.
Vilma Martinez (1943 - )
Mexican American lawyer, civil rights activist, and former U.S. Ambassador to Argentina.
Linda Chavez Thompson (1944 - )
Union leader and executive vice president of the American Federation of Labor and Congress of Industrial Organizations from 1995-2007. After this, Chavez Thompson also served as a vice chair of the Democratic National Committee.
Arte Moreno (1946 - )
Businessman who became the first Mexican-American to own a major sports team in the U.S., the Anaheim Angels baseball team. As of September 2015, Moreno's net worth was $1.81 billion.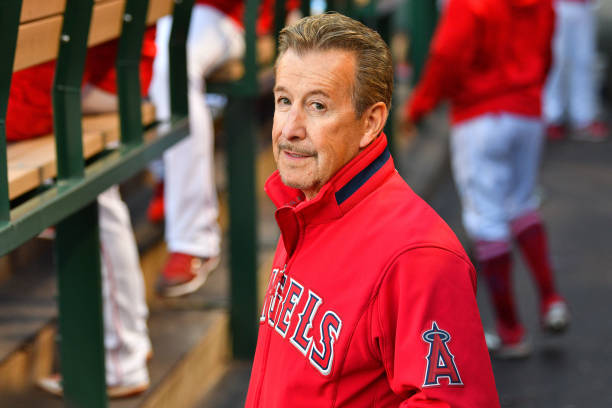 Bill Richardson (1947- )
Served as the governor of New Mexico from 2003-2011. Under the Clinton administration, Richardson was the Secretary of Energy and U.S. Ambassador to the United Nations. He was also nominated for the Nobel Peace Prize for his role in negotiating the release of American prisoners in foreign territories.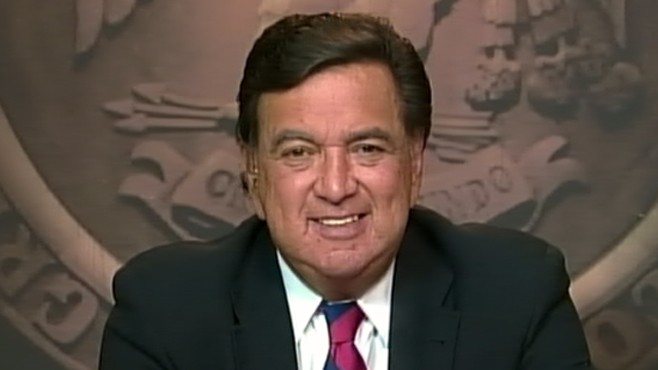 Gloria Molina (1948 - )
In 1982 Molina was elected as one of California's State Assembly women, 1987 voted into Los Angeles City Council, and in 1991 she was elected to Los Angeles County's Board of Supervisors.
Sara Martinez Tucker (1955 - )
Served as the Under Secretary of Education at the U.S. Department of Education under the George W. Bush Administration. Tucker also serves as a member on the Board of Directors for American Electric Power, Xerox, and Sprint. At the University of Notre Dame, Tucker serves on the Board of Trustees.
Time magazine has named Tucker as one of the most influential Hispanics in America.
Hilda Solis (1957 - )
From 2001 to 2009 she served as a member of the U.S. House of Representatives and the California State Senate. Under the Obama Administration, Solis served as the U.S. Secretary of Labor from 2009 to 2013.
Ellen Ochoa (1958 - )
In 1991 Ochoa became the first Hispanic woman in space and is currently the Director of NASA's Johnson Space Center.
Jorge Ramos (1958 - )
As a journalist and author, Ramos is known as the best Spanish language news anchor in the United States. Ramos has also won eight Emmy awards and has been included on the Time's most influential people list.
George Lopez (1961 - )
Famous comedian who self-produced his own show. Lopez's comedy revolves around racial and ethnic relations, with a focus point on his own culture.
Salma Hayek (1966 - )
An award winning actress, director, and producer who is dedicated to raising awareness about violence against women and discrimination against immigrants.
Alfredo Quinones-Hinojosa (1968 - )
A prominent neurosurgeon, author, and researcher who, in 2015, was named by Forbes magazine as one of Mexico's most brilliant minds in the world.
Robert Rodriguez (1968 - )
An award winning filmmaker and director. Some of his most well-known movies are Spy Kids, Sin City, and From Dusk Till Dawn.
Selena Quintanilla-Perez (1971 - 1995)
Referred to as the Queen of Tejano music, Selena is considered one of the most influential Latin artist of all time. Aside from being a singer, she was a spokesperson, model, actress, and fashion designer.
Oscar De La Hoya (1973 - )
A professional boxer who represented the United States in the 1992 Summer Olympics. De La Hoya won the gold medal in the lightweight division. After finishing his boxing career, he became the first American of Mexican descent to create and own a combat sport promotional firm.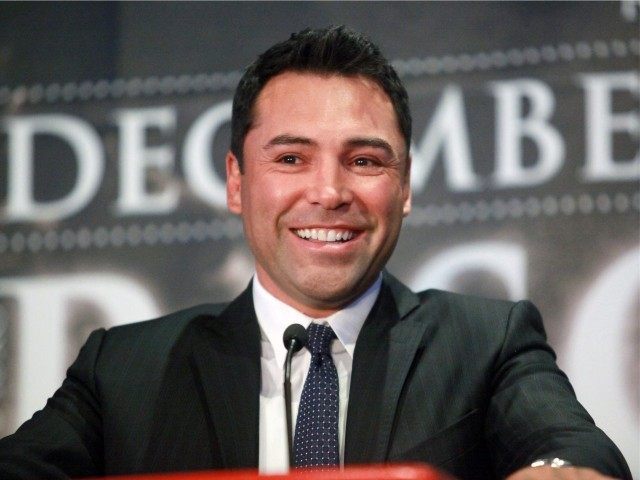 Julian Castro (1974 - )
Under the Obama administration, Castro served as the 16thS. Secretary of Housing and Urban Development.
Joaquin Castro (1974 - )
Since 2013, Castro has served as the U.S. House of Representative for Texas's 20th congressional district.
Eva Longoria (1975 – )
Hollywood actress who is highly involved in advocacy and nonprofit work. One of her primary areas of focus includes supporting Latina students in their educational pursuits, while also raising national awareness of Latino education. Longoria received her master's degree in Chicano studies.
Jessica Alba (1981 - )
A famous philanthropic Hollywood actress and business woman.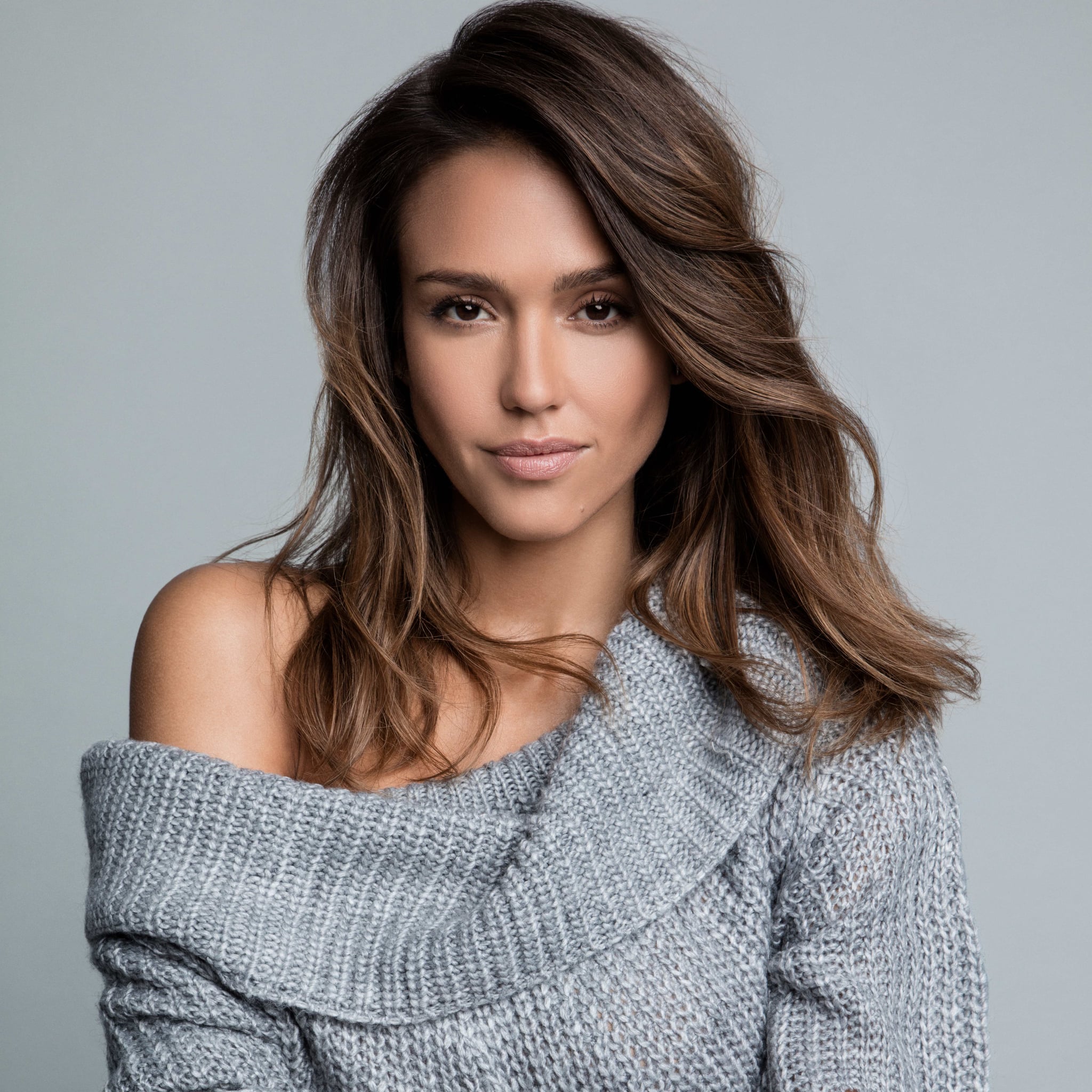 Selena Gomez (1992 - )
Famous singer and actress whose career took off after her show on the Disney Channel.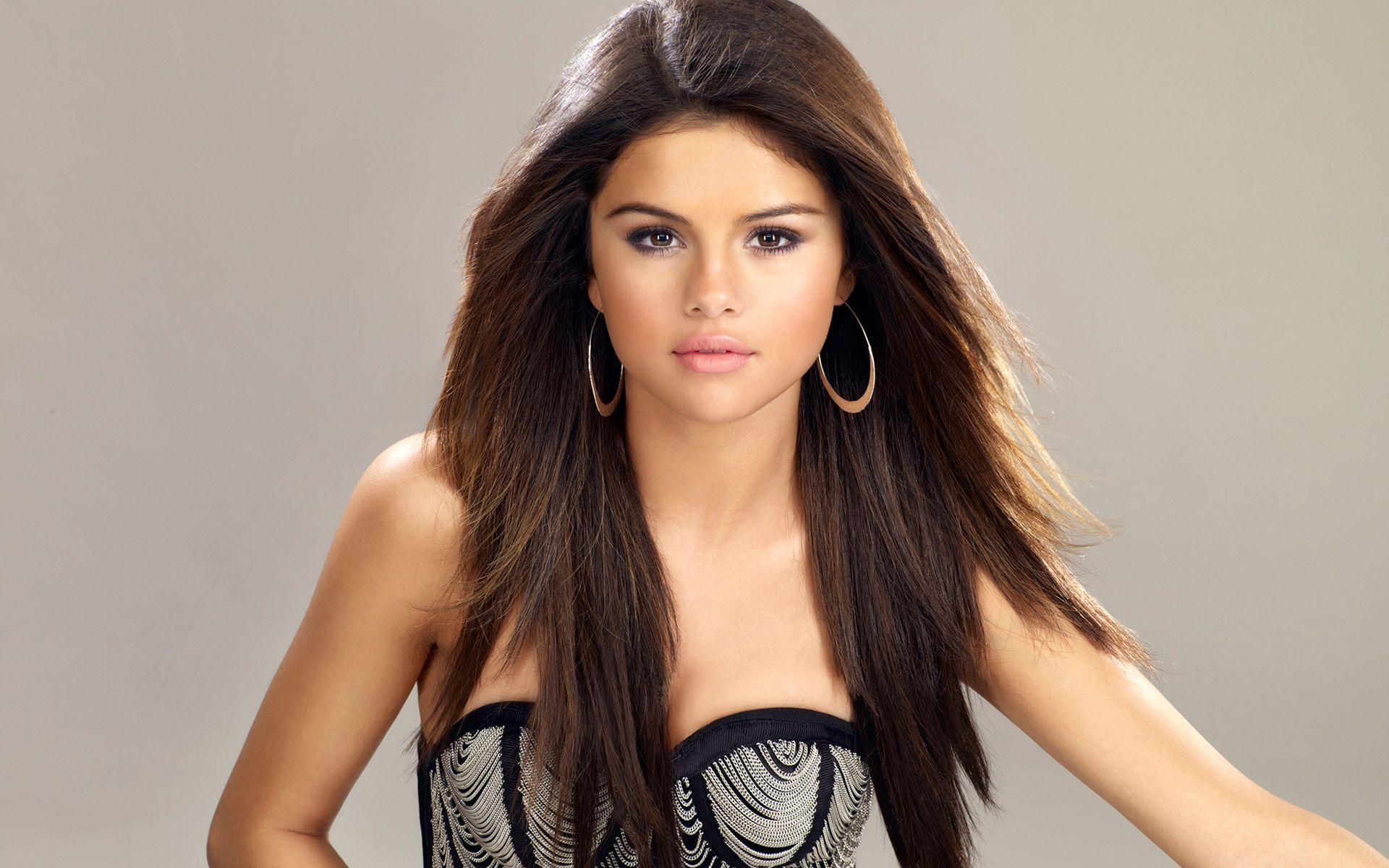 Population Statistics
According to 2012 Pew Research Center data, approximately 33.7 million Mexican Americans live in the United States. This number makes up 64% of the U.S. Hispanic population and 11% of the country's overall population. 8% of Mexican Americans live in the west, 34.4% in the South, 10.9% in the Midwest, and 2.9% in the northeast.
Current Difficulties
In 2013, registered Hispanic voters ranked what they thought were the most important political issues. In order of importance, Hispanic Americans found education as the most important, followed by jobs and the economy, healthcare, and then immigration.
Although immigration may not be the most important issue to many of these individuals, it is still very important because it is one of the leading factors of stereotypical and discriminatory mindsets toward Hispanic Americans. Many of these attitudes and feelings are still present today, if they have not been heightened.
The election of Donald Trump and some of the policies he is trying to enact have not made circumstances for Mexican Americans and Mexican immigrants easier.
As a Presidential Candidate, Donald Trump uses prejudice rhetoric while discussing Mexican Americans. Trump's behavior and word choices have arguably led to more outright discrimination to people of Mexican ancestry in the U.S.
It Has Started

Jorge Garcia, 39, bid his family farewell Monday under the watchful gaze of Immigration and Customs Enforcement agents, who required him to return to his native Mexico after living in the Detroit area for 30 years. ( 1-15-18)
March For Our Lives
Edna Lizbeth Chavez spoke passionately about why more guns in schools is not the answer.
Disclaimer: HispanicAmericans.com does not imply ownership of or creative rights for the artwork, illustrations , photography or narrative in the exhibit "Hispanic History ".
Citations
Englekirk, Allan, and Marguerite Marín. "Mexican Americans." Countries and Their Cultures. N.p., n.d. Web. 20 July 2017.
Gonzalez-Barrera, Ana, and Mark Hugo Lopez. "A Demographic Portrait of Mexican-Origin Hispanics in the United States." Pew Research Center's Hispanic Trends Project. N.p., 01 May 2013. Web. 20 July 2017.
Krogstad, Jens Manuel. "Top Issue for Hispanics? Hint: It's Not Immigration." Pew Research Center. N.p., 02 June 2014. Web. 23 July 2017.
"Latino Civil Rights Timeline, 1903 to 2006." Latino Civil Rights Timeline, 1903 to 2006 | Teaching Tolerance - Diversity, Equity and Justice. N.p., n.d. Web. 20 July 2017.
"Main Page." Wikipedia, Wikimedia Foundation, 4 Aug. 2017, www.wikipedia.org/.
"Spain Accepts Mexican Independence." com. A&E Television Networks, n.d. Web. 22 July 2017.