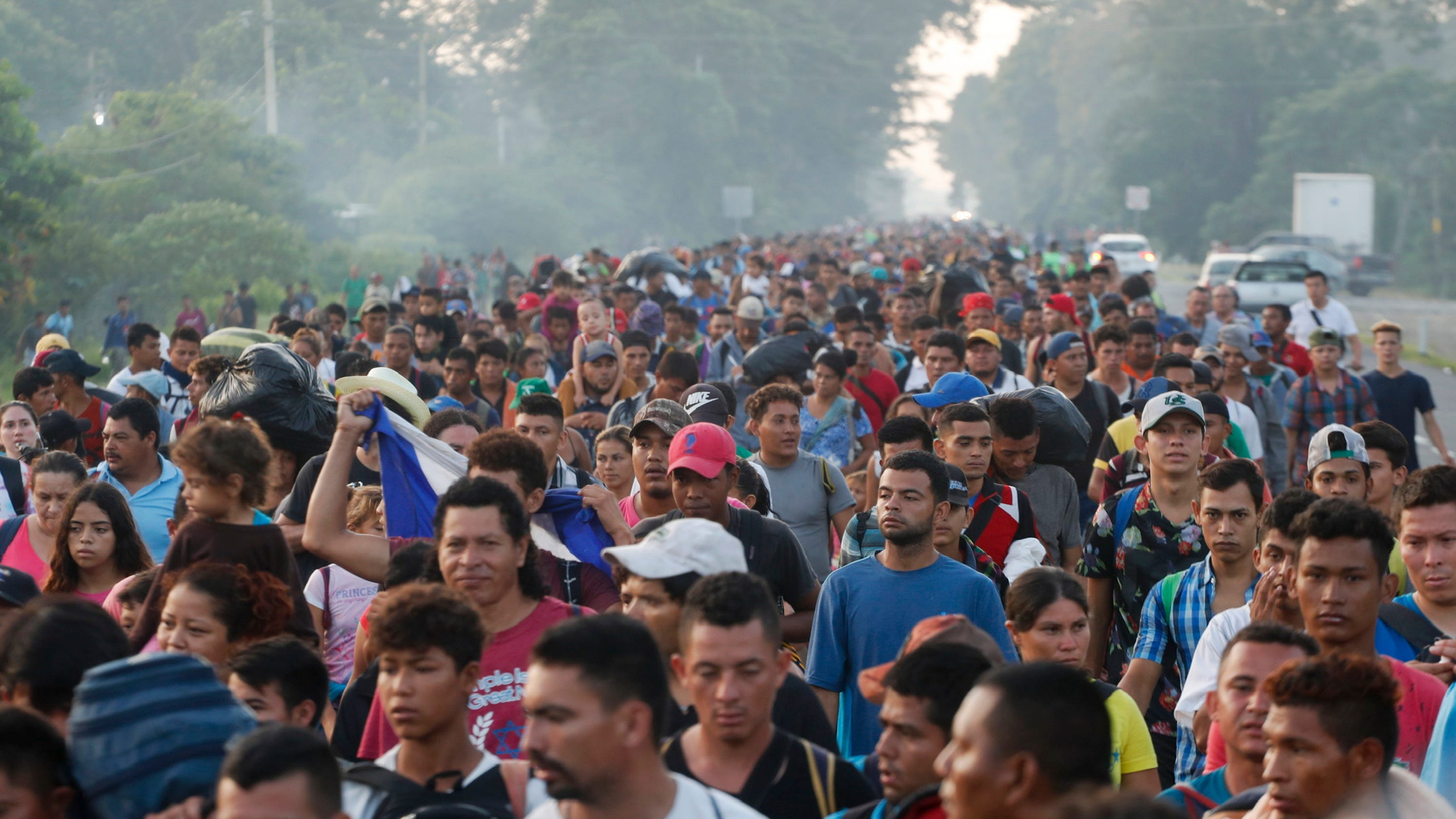 Senate Judiciary Committee Chairman Lindsey Graham, R-S.C., on Wednesday introduced an immigration bill aimed at curtailing the record-high number of immigrant families traveling from Central America to the United States in hope of attaining asylum.
Graham's bill would allow the Department of Homeland Security to immediately deport most unaccompanied children from Central America; double the number of federal immigration judges in order to more quickly decide asylum cases; force all asylum-seekers to apply for credible fear at processing centers in their home countries; and allow those in Immigration and Customs Enforcement custody to be held up to 100 days while their credible fear and asylum proceedings go forward.
"We have a perfect storm brewing at the border because of a series of broken and outdated laws related to asylum and children," Graham, a member of the 2012 Gang of Eight that unsuccessfully attempted to come up with bipartisan immigration reforms, said in a statement.
The White House worked extensively with Graham's staff on the bill and two Republican Senate aides told the Washington Examiner last week they expect to get support from a couple Democratic senators.
Graham said the reform outlined in the Secure and Protect Act of 2019 will address "broken and outdated" asylum laws, including the Trafficking Victims Reauthorization Protection Act of 2008. The trafficking act mandated children from noncontiguous countries, those from nations others than Canada and Mexico, be protected from immediate deportation due to the possibility they may have been trafficked to the U.S. against their will.
The change to detainee holding lengths is a legislative attempt to overhaul a 2015 court ruling by U.S. District Judge Dolly Gee of the Central District of California. Gee ordered immigrant children arriving with parents not be held by ICE more than 20 days. At the time, families could be held for any duration.
"Under current law, immigrants traveling with children can only be detained for 20 days before they must be released," said Graham. "By turning themselves in to authorities, immigrants start the clock ticking on their detainment. And with a massive backlog of asylum cases overloading the system, the majority of asylum petitions cannot be processed in time. In turn, immigrants are released into the United States free and clear."
Another part of the proposal would force those fleeing violence in their home countries — primarily El Salvador, Guatemala, and Honduras — to present themselves at "refugee processing centers" there instead of traveling to the U.S. and applying at ports of entry or illegally entering and claiming a credible fear, as most are doing.
"This legislation will help protect children by ensuring asylum claims are filed from their home area, not after a thousand mile journey," he said.
In addition, 500 new immigration judges would be hired, though the senator did not share the time constraints of that plan.
President Trump is expected to formally announce this week an immigration reform plan that White House officials, including senior adviser Jared Kushner, helped craft with Graham's office.
WASHINGTONEXAMINER.COM
https://www.washingtonexaminer.com/news/lindsey-graham-debuts-massive-immigration-reforms-targeting-central-american-migrants